HeatPlus Smart Meter Gen 2 - Frequently Asked Questions
Please find below the Frequently Asked Questions for our HeatPlus solution: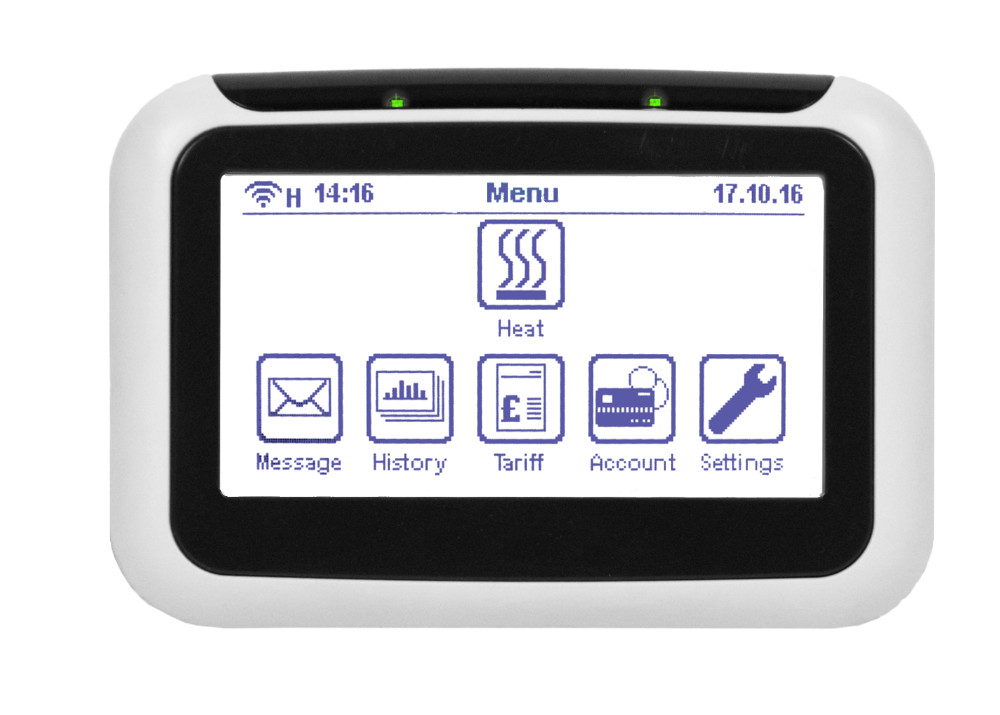 I Have Lost My User Guides
You can download a digital copy of our HeatPlus Gen 2 Smart Meter Manual here.
You can download a digital copy of HeatPlus Gen 2 Key Info Guide here.
How Can I Add Credit To My Meter?
You may add credit to your HeatPlus meter through the following mechanisms:
Cash: Any PayPoint store across the country, simply take your cash value and payment card to the store and ask them to add credit.
Debit Card/Credit Card: You can top up online at this link, or you can call us on 0345 4707 222 (please note that there is a minimum £25 top up over the telephone).
Direct Debit: You can setup a Direct Debit online at this link.
My Credit Has Not Arrived, What Can I Do?
If your credit has not automatically arrived onto your HeatPlus meter, please enter the vend code manually into your In Home Display by selecting the following sequence on the In Home Display: Main Menu > Vend Codes > Enter Vend Codes > Heat > Type in Vend Code > OK.
You will find your vend code on the PayPoint receipt or we would have emailed this across to you if you paid online. The vend code can be 20, 40 or 60 digits long. Please enter this as one long code into the In Home Display without any spaces.
I Have Topped Up, But My Heat and Hot Water Has Not Come Back On?
Firstly, please check your Credit Balance on the In Home Display in case you have used your Emergency or Friendly Credit. You will need to make sure that your balance is greater than £1 on the meter to ensure that your heating and/or hot water can be restored.
If you have also just topped up, please ensure that your latest payment is on the meter by checking the balance. Please see above if your credit has not arrived.
I Have Got a 40 or 60 Digit Vend Code, Is This Normal?
Yes, this is absolutely normal and only occurs occasionally during the year.
How Do I Enter a 40 or 60 Digit Vend Code Manually?
If you receive a 40 or 60 digit vend code, please enter this exactly like a 20 digit vend, as one long code with no spaces.
My In Home Display Won't Charge?
If your In Home Display won't charge, please try the following first:
1. Change the plug socket of the In Home Display, and leave for 15 minutes at least in the new socket to allow the unit to recharge.
2. Check that the In Home Display is sat in the cradle correctly. To do this please remove the In Home Display from the cradle by sliding it out, and then slide it back until you hear a "click" sound to ensure it is in properly.
3. Next is to contact our support team at support@lanten4u.co.uk
My Payment Card Won't Scan In The Shop?
If your payment card won't scan in the shop, please ask the cashier to manually enter the payment card number that is printed on the front of the card.
If the card also won't work in another shop then please contact our support team at support@lanten4u.co.uk
My display unit shows a credit but I have no heating or electricity
In the event that you have no heating or electricity services and your display unit shows you are in credit, then the most likely cause of failure is the heating or electrical supply equipment provided by others (eg your energy supplier). Please contact your landlord to resolve this issue.
Can I change my tariff to a different one?
Lanten have been instructed by your heat supplier to apply a tariff and standing daily charge to your meter in order for running costs to be recovered for the heat network in the development. We are therefore unable to change your tariff in the way that an energy provider can.
Who is my Energy Supplier?
Lanten are not an energy provider. We are a metering and billing company operating on behalf of your energy provider.
What is the unit charge (p/kwh)?
This charge is shown on your bill or pay-as-you-go meter as pence per kilowatt hour. The kilowatt hour is the unit of measurement used for calculating the heat cost supplied to your property via the communal heating system.
What is the Daily Standing Charge?
The Daily Standing Charge is shown on either your bill or pay-as-you-go meter as p/day. This charge is set to your meter to debit the balance each day, regardless of whether heat or hot water have been used or not. It is there for your heat provider to recover their costs for operating the heating/ hot water system.
How is this calculated?
The Daily Standing Charge is taken from the fixed costs that are associated with providing heat and hot water to the whole development. They include the charges that the heat provider has to pay their utility supplier, as well as the costs for pumping the hot water around the heat system and administration costs.
Can I change energy suppliers?
It is your heat provider that negotiates a bulk energy supply for your heat system from numerous providers. Lanten are not involved in this. You would need to contact your heat provider regarding this.
Where is my Pay-as-you-go meter?
Usually the meter is located in the utility cupboard of the property. Lanten do not choose the location of the meter and it is not always known to our Customer Care team where they are located either. Contact your Housing Association or Private Landlord if you are having difficulty locating the meter.